Skip to content
Conveniently located in downtown State College
Have a question? We'd love to hear from you!
CONSULTATION AND TOUR
Share your idea, ask questions, and take a tour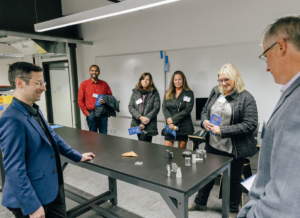 Have specific questions about how to best undertake your project idea using OriginLabs?
Meet with the Shop Manager to discuss materials, processes, and equipment choices to make your idea a reality! We can also provide a brief tour and overview of our operations.